Xcalibra Evolution
We are pleased to inform you that Xcalibra is now in the progress of obtaining an official license as a cryptocurrency exchange in Switzerland.
Over the past year, our team has been working hard and diligently on establishing the processes and the infrastructure to offer the best level of services to all of the traders on this revolutionary technological wave. As a reward, we expect these efforts to bring new opportunities for investors, traders, and users of the Xcalibra platform.
Great Things Coming
By ensuring a safe and regulatory compliant trading environment on our platform, we will be able to offer new features and access to the cryptocurrency markets, such as the most advanced type of account called "Managed".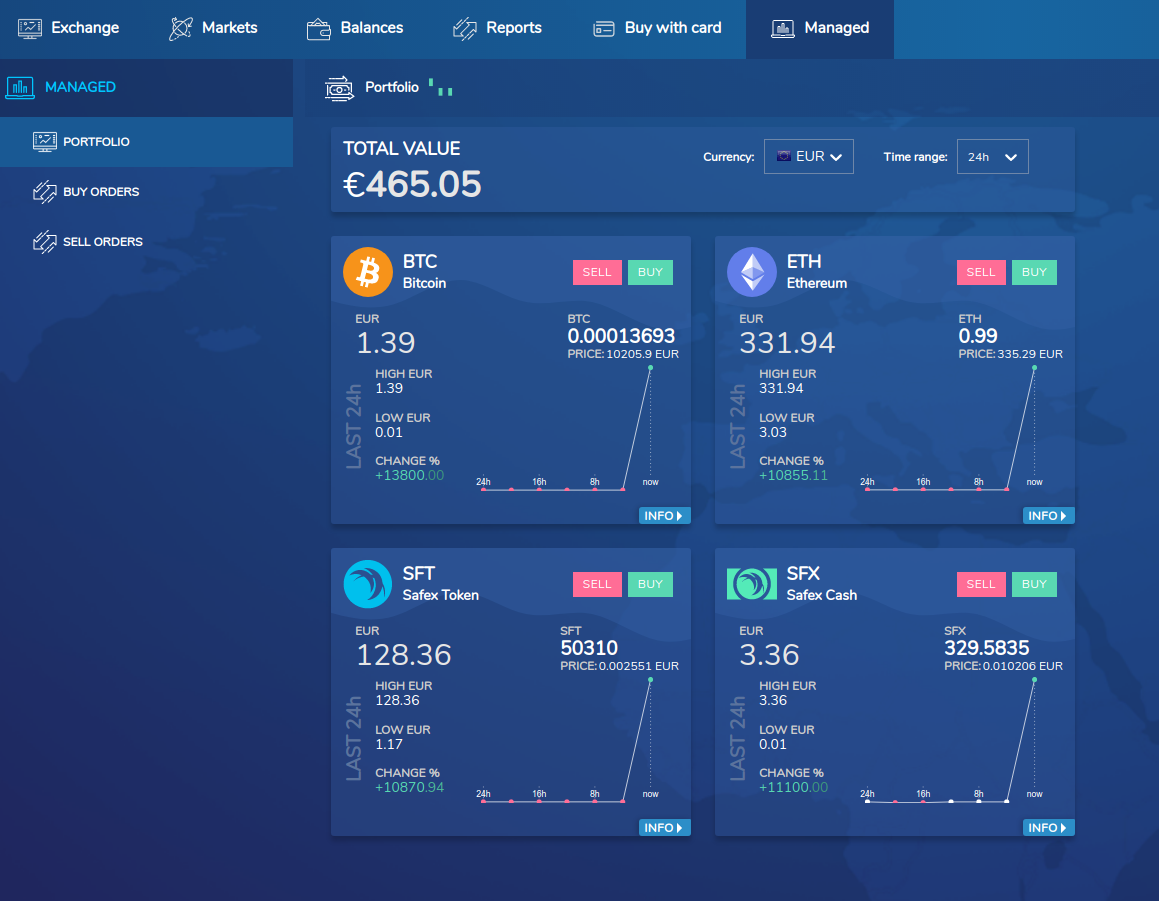 "Managed" Verified users will be able to buy and sell Bitcoin (BTC), Ethereum (ETH), Safex Cash (SFX), and Safex Tokens (SFT) using wire transfers in EUR and CHF.
New KYC Rules
To maintain compliance with the regulators in Switzerland, the need has emerged for all Xcalibra members to verify their accounts. Verification will become mandatory starting September 15, 2020.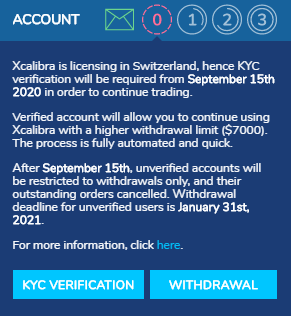 After September 15, 2020, unverified accounts will be restricted to withdrawals only. The deadline for withdrawing funds is January 31, 2021.
Please pass the verification procedure before September 15 to further enjoy using Xcalibra.

Members who verify the "Managed" level account will benefit from the ability to buy and sell their crypto assets for wire transfers and receive a higher level of support by direct communication with a team to facilitate acquisition and liquidation of crypto directly for fiat currencies. From September 15th, 2020 this feature will activate and open the doors to new frontiers.
This has been an amazing year of growth for the Xcalibra team. Thank you for having been a part of this journey thus far, and we are looking forward to sharing the positive results of our evolution.